Our News
VPPK-8 The Knights Report 2/17/2021

ICEF View Park Preparatory K-8
5311 S. Crenshaw Blvd,  Los Angeles,  CA 90043
Elementary (323) 290-6960 * Middle (323)290-6970
HEAR YE!! HEAR YE!!
**********
New Students  2021-2022 School Year 
A child is eligible for TK if the child will have his or her fifth birthday between September 2 and December 2.
Kindergarten if they will be five years of age on or before September 1
What to become a View Park Prep. Knight?  
Attend our enrollment
Virtual Open House
Community Resources and Information
Free COVID testing available here at ICEF.  
Weekly testing for students and families is now available so please use this link to register for testing this Thursday and every Thursday until further notice.
Testing will occur 2/118/21 and 3/4/21 at the ICEF View Park Campus at 5311 S. Crenshaw Blvd. Los Angeles, CA 90043.  You are welcome to test so make sure to sign up.  Testing is optional for students and families at this time.


Vaccine Distribution
The City, County, and other providers have set up vaccination sites across the County. Track Vaccine Distribution Phases and Tiers in Los Angeles County on the County of Los Angeles Public Health website (publichealth.lacounty.gov/acd/ncorona2019/covidvaccinedistribution/).
Find out if you're eligible to be vaccinated — and be alerted when it's your turn — by checking California's My Turn tool (myturn.ca.gov) or by calling the California COVID-19 hotline at (833) 422-4255 (available Monday to Friday, 8 a.m. to 8 p.m.; Saturday and Sunday, 8am. to 5pm.)

Families register for "Thankful Thursday" 
coming up February 27, 2021.
See attached flyer

Job Opportunities 
And more at: la2050.org/jobs
**********
PARENT / GUARDIAN/ SCHOLAR 
Resources and Info
Trimester 3 Scholar Material Pick Up at VPPK8
8am - 4pm
Use the following tips and tools to catch up, stay on track or get ahead!!
ARC After-School Program
Elementary and Middle
FREE TUTORING AND MORE!!
This week is the start of our new after-school tutoring and enrichment schedule.  Please see the attached new flyer with all the Zoom ID numbers on the second page and the enrollment form.  Parents/ Guardians must email the enrollment form back to after-school directly as an attachment.  Email: viewpark@arc-experience.com
Homework Help & FREE Tutoring
Los Angeles Public Library Student Zones 
— after school homework centers located in libraries—have been transformed into a virtual resource, allowing students to connect online with a Student Zone Helper for assistance in using library resources to complete homework assignments. Students can book a 30-minute appointment between 3 and 9 p.m. Monday to Thursday and from 2-5 p.m. Saturday and Sunday. When they log into to their appointment, students are connected with a helper who can assist them in a variety of ways. The helper can offer explanations of homework assignments, listen to a student read aloud and offer help with pronunciation. Student Zone Helpers also help students access library resources, including ebooks and other interactive learning portals – such as Scholastic's ScienceFlix, Britannica School and a new Teen Health and Wellness database – on the library's website. The Student Zone Helpers are all based in Los Angeles and are well-trained in available library resources. Service is available in both English and Spanish.
https://lapl.org/teens/homework-help/student-zones
"Coach Brittanne"
Smilez_The_ Dj
View Park Prep. High School Presents
VIRTUAL LUNCHTIME JAM.
For VPPMS 8th Grade Scholars 
It was Fire!!!!!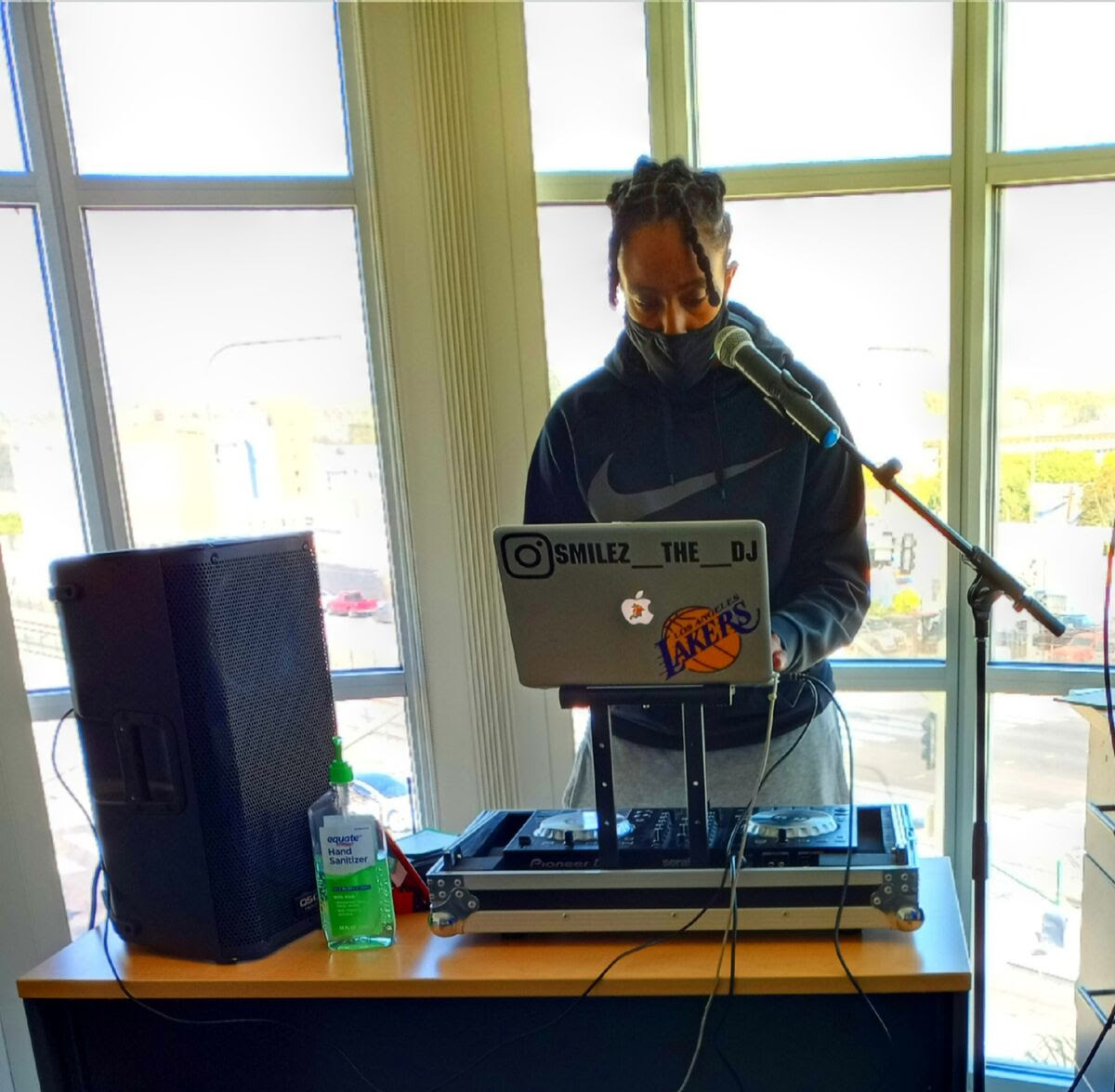 Online Film Screening on Saturday, February 20, 2021 from 11:00am-2:00pm (PT)/2:00pm-4:00pm(EST).
We will be screening the film,  "Caroline." Special guest: Storyboard Artist, Set Decorator, and Animator!
We are bringing lots of fun, laughs, discussions, and trivia prizes…. Prizes this screening include: Game-Stop Gift Cards!!!!!.  You don't want to miss it!!!!!
For more information, please see the flyer attached to this email:  To register: visit:https://forms.gle/EEXeRqcCqJMKTQ8i7.  
The last day to sign-up is Friday, February 19, 2021 at 6:00pm.
**********
Every Monday and Wednesday
Drive- thru located on Crenshaw Blvd in front of the school and on campus
**********
***List of emails and phone numbers to call for information***
Computer, Technology Issues, etc
Immunizations
General Questions/leave messages
To schedule appointments
Ms. Janet Stewart - Community Relations Coordinator   jstewart@icefps.org   
323-290-6960
Enrollment Matters
Parent Complaints
Intent to Return
 Intent to Enroll
Homeless /Foster Liaison
Community Resources
Mrs. Nora Kelly Reynolds - School Operations Manager.    nkelly@icefps.org   
323-290-6970
General Administrative Concerns
Operational Matters
Other Administrators
Jacqueline Moss/Asst. Principal     jmoss@icefps.org    213-500-0746
Mr. RJ Washington /Counselor     rjwashington@icefps.org   323-574-0446
Counseling
Embrace the Mind
College Going Culture
Ms. Tracie Ford/Middle School Student Services       tford@icefps.org  323-243-3384
Middle School Concerns/Complaints
Middle School Attendance
Mr. Kenneth Wheeler /Elementary Student Services   kwheeler@icefps.org  323-371-4782
Elementary School Concerns/Complaints
Elementary School Attendance
**********
Instagram Account: icefviewparkk8

If you need resource information please contact:

Janet Stewart | Community Relations Coordinator
ICEF View Park Preparatory Elementary and Middle School
5311 S. Crenshaw Blvd | Los Angeles, CA 90043